Our Story
The AgChieve corporation was founded in January 2002, becoming one of the first professional grain marketing advisory firms in Western Canada. At the time, critics insisted that farmers would be skeptical of paid marketing advice, but hundreds of producers soon proved them wrong. AgChieve found a niche in providing trustworthy, unbiased recommendations – and we continue to lead the field in charting expertise and technical analysis.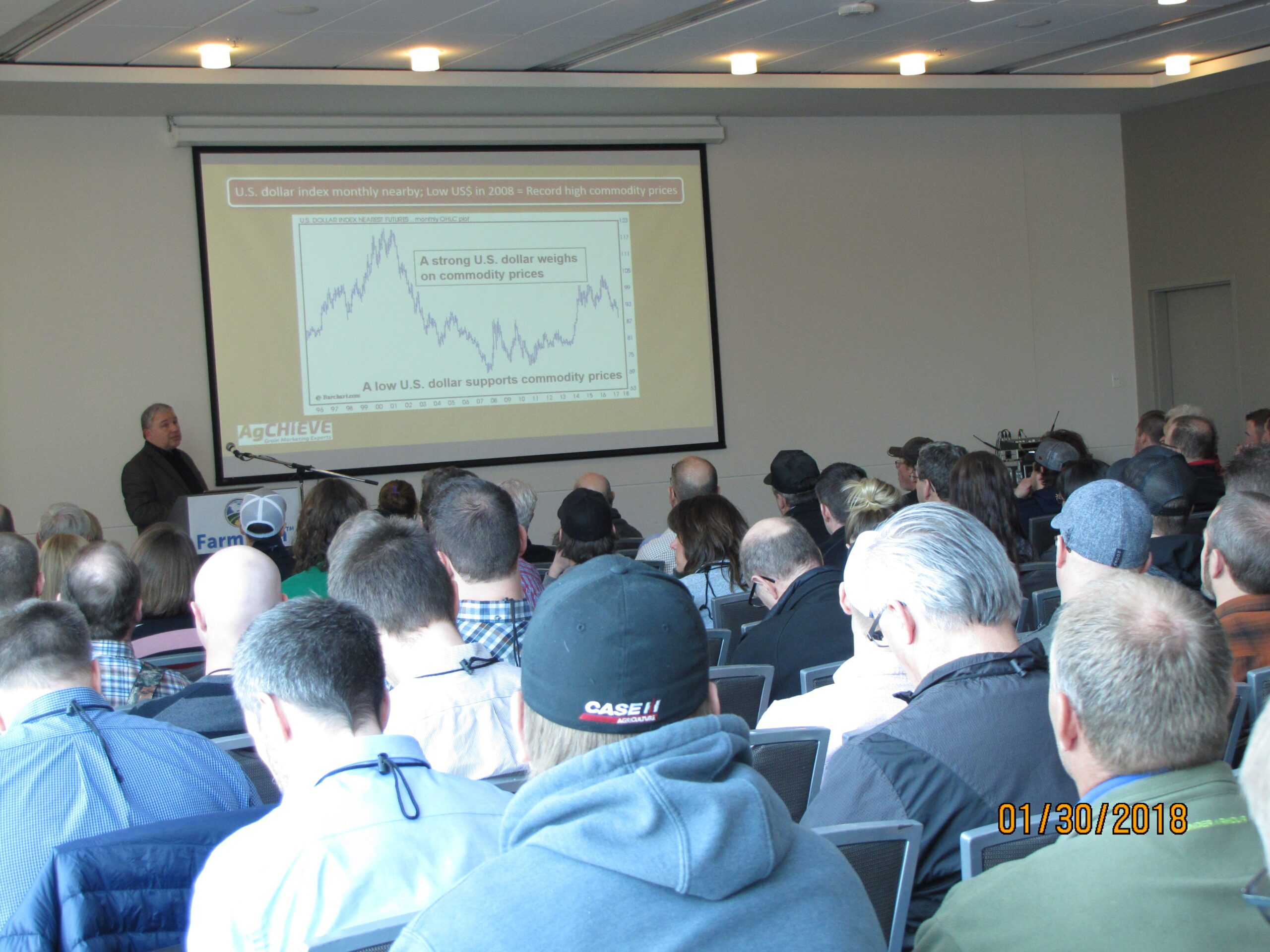 David Drozd
Co-founder, President, Senior Marketing Analyst
It was during a career as a retail commodity broker in Winnipeg that David Drozd noticed a growing need among farmers to better understand the intricacies of the grain market. He enjoyed communicating his insights with them, especially during the busy periods of seeding and harvest, and he soon saw an opportunity to start his own company. Drawing on his experience as a broker as well as a farmer, he started AgChieve to provide knowledgeable advice to his clientele.
David's passion for agriculture started at a young age, growing up on a family farm near Fannystelle, Manitoba – and his passion has only grown in the decades since. Through AgChieve, he can work with farmers of all ages and farm sizes, and he has a particular interest in educating farmers who may have recently taken over farm operations from the older generation and are learning how to successfully market their grain.
The entire AgChieve team shares David's passion, and the beneficiaries have been and continue to be prairie farmers. AgChieve continues to deliver reliable marketing advice to help farmers make informed grain marketing decisions.
Book a Speaking Engagement
"*" indicates required fields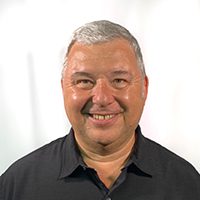 David Drozd
Co-founder, President, Senior Marketing Analyst
Read more
David holds a Diploma in Agriculture from the University of Manitoba and has more than 35 years' experience as a grain farmer and commodities broker. He is a frequent speaker at events such as FarmTech, Canada's Farm Progress Show, and Manitoba Ag Days, and he has written columns for The Manitoba Co-operator, The Alberta Farmer Express, and Crops Guide. In his spare time he enjoys travelling, working outdoors, watching curling, and relaxing in the backyard pool.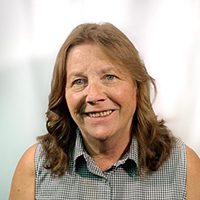 Tammy Drozd
Co-founder, Treasurer
Read More
With the company from the very beginning, Tammy has extensive experience in the insurance industry and previously served as President of the Insurance Women's Association of Manitoba. She enjoys living on the acreage with David and attending farm shows.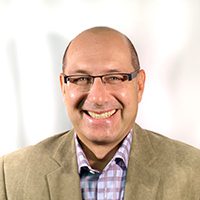 Richard Wiese
Grain Marketing Advisor
Read More
Holding a B.Comm in Finance degree, Honours, from the University of Manitoba, Richard previously worked as a commodities broker with one of Canada's leading firms and as an Agricultural Lending Officer with a prominent financial institution. He is passionate about helping farmers understand the grain market while managing risk.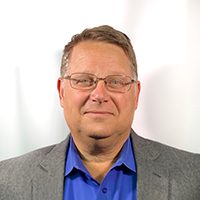 Ed Baldwin
Manager of Advisory Services, Grain Marketing Advisor
Read More
A former elevator manager with Agricore and sales representative for Viterra and Farm Business Consultants, Ed brings more than 30 years of agri-business experience to AgChieve. He holds a Diploma in Agriculture from the University of Manitoba and has advanced training in financial planning and grain marketing. Additionally, he has extensive knowledge about the livestock sector.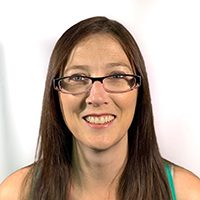 Karen Gautron
Administrative Assistant
Read More
Karen's impressive background in customer service has allowed her to provide quality care for AgChieve's clients. Growing up, she enjoyed hearing her father tell stories about his childhood farm in Saskatchewan, and she ensures the work of the AgChieve advisors is communicated well to producers.



A Track Record of Success
Many producers get caught selling into the lows of the market rather the highs. We help farmers understand the intricacies of the market, enabling them to make calculated, informed decisions. Our AgChieve team continually analyzes cash and futures charts and data on more than 20 commodities and alerts farmers via text, email, fax, mail, or resource centre when action is recommended. It's a know-how we've honed through decades of experience in commodities brokerage, financial advising, and terminal management. We relate to producers and are invested in helping them succeed.
Our products & services
We know that not every farm is the same, and that farmers have needs unique to their particular operation. With this in mind we've bundled our products and services into three packages. We want to ensure you have the information you need, when you need it. We want to help you sell your grain for more.
Text PLUS
For farmers on the go!
If you're looking for a brief market update and trustworthy advice on when to pull the trigger, then look no further than our timely sales alerts and marketing strategies sent to your smartphone. You'll always be in the know, even when you're too busy to watch the market. Plus, you can text us specific questions and we'll reply with an answer. Honestly, it couldn't be any simpler than this!
Brief market updates
Informed advice on when to sell
Ability to text AgChieve specific questions
Standard
For farmers who like to be in the know!
If you like to be in control when it comes to marketing your grain (you know your cash flow requirements and plan sales to take advantage of pricing opportunities), then this is the package for you. Stay one step ahead of the crowd by getting genuine insights and trustworthy market forecasts from Senior Analyst David Drozd.
You'll also receive timely alerts on when to sell your grain, a daily market analysis with AgChieve's exclusive charting and technical study, and unique grain marketing strategies for all market conditions. If you're using the same marketing approach in up-trending, down-trending, and sideways-moving markets, you could be leaving hundreds of thousands of dollars on the table.
Always be in the know – in all market conditions!
Text PLUS package, in addition to…
Insights and market forecasts from Senior Analyst David Drozd
Timely alerts on when to sell
Daily market analysis featuring AgChieve's exclusive charting and technical studies
Unique grain marketing strategies for all conditions
Premium (Our most popular package)
For farmers who appreciate successful grain marketing strategies!
Are you solely or in-part responsible for the grain marketing decisions on your farm? Whether you're a novice or a pro, we can help! If you're starting up, taking over from your parents, or are the new farm boss who has big shoes to fill, we're here to educate and guide you every step of the way. If you're experienced and looking for a sounding board or unbiased opinion from an independent source, then look no further. And if you're just striving to do better and get more for your hard-earned production, then this is the package for you! You are not alone. We are here to help you successfully market your grain for more.
Text PLUS and Standard packages, in addition to…
Detailed education in marketing strategies, whether you're just starting out, taking over from the previous generation, or a seasoned farm boss
Unlimited access to AgChieve experts – your personal sounding board